About Us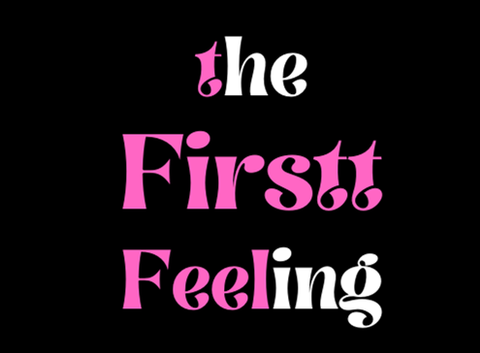 Welcome to FirstFeeling!
Why Choose "FirstFeeling"
At FirstFeeling, we believe that clothing is more than just fabric and design; it's a reflection of your innermost emotions and expressions. Our store name, "FirstFeeling," holds a special meaning that encapsulates our vision and purpose.
The name "FirstFeeling" represents the genuine and unfiltered emotions you experience when you discover a piece of clothing that truly resonates with you. It's that initial spark of excitement, the rush of self-confidence, and the joy of self-expression that you feel when you put on something that aligns with your personal style.
We believe that your first feeling about a piece of clothing is a direct connection to your unique identity. It's that intuitive sense that a particular garment or design speaks to your personality and preferences, allowing you to stand out and be yourself in the world of fashion.
We want to empower you to trust your instincts and embrace your "FirstFeeling" when it comes to fashion choices. Our store is dedicated to providing a diverse range of streetwear clothing that allows you to express your personality, interests, and values right from the first moment you lay eyes on it.
Welcome to FirstFeeling, where your first feeling is the most important feeling of all.
Enjoy Happy Shopping
At FirstFeeling, we are dedicated to creating a joyful and fulfilling shopping experience for our customers. We take pride in offering a wide range of clothing styles, including Y2K, grunge, fairycore, acubi fashion, Korean fashion, and more, to cater to the diverse tastes and preferences of our customers.
We understand that fashion is deeply personal, and everyone has their unique style preferences. Our curated collections encompass a broad spectrum of styles, ensuring that you can find clothing that resonates with your individual taste, whether you're into nostalgic Y2K vibes, edgy grunge looks, whimsical fairycore aesthetics, trendy acubi fashion, or the latest Korean fashion trends.
We prioritize quality in our product offerings. Each item in our store is carefully chosen for its craftsmanship, durability, and style. You can shop with confidence, knowing that you're getting well-made, on-trend pieces that will enhance your wardrobe.
We believe that fashion should be accessible to all, and we strive to keep our prices competitive and affordable. You can enjoy exploring different styles without worrying about breaking the bank.
We regularly offer sales and promotions to make your shopping experience even more enjoyable. Keep an eye out for special deals and discounts to make your fashion finds even more budget-friendly.
Our Story
Starting up FirstFeeling was an exciting journey that began with a small team of passionate individuals who shared a love for fashion and a desire to create a brand that celebrated individuality and diverse styles.
Our team is composed of local designers and buyers.These designers contributed their unique styles and expertise to our collections. Some are emerging talents. This has allowed us to bring fresh, innovative designs to taste makers and fashion-loving gilrs. Our buyers are professionals with expertise in trend analysis,fashion curation,and market research. This has helped us ensure that our product offerings align with our customers' evolving tastes and preferences.
Now start your happy journey with FirstFeeling! Thanks!